Had a lovely lesson with Phoebe and the mini today. They started playing with some patterns, as well as using the 7 games for obstacles. It was truly a treat to watch, and I was fortunate enough to have my camera with me. Here's some of the best pix I got. Enjoy!
They're both thinking the same thing..."Can I keep her?"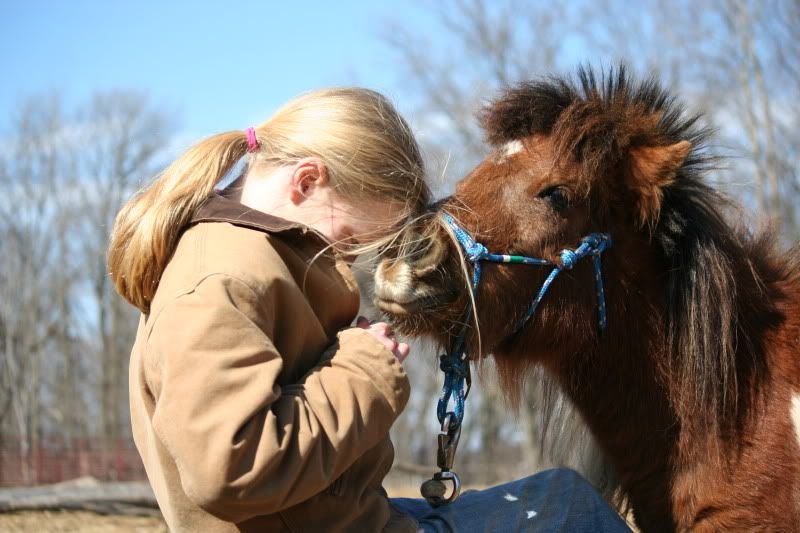 LB is a quick study, and with Phoebe's help, learned to operate your standard jacket zipper--here she takes a break after zipping up :)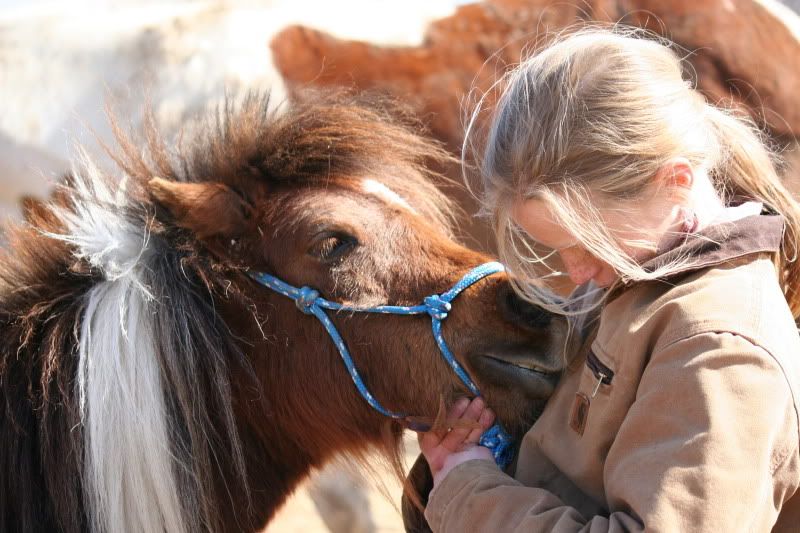 In action!
My "Coco-esque" shot of the day--and the actual picture doesn't cut off the poor horse's eyes. Click on it to view full size.
One foot?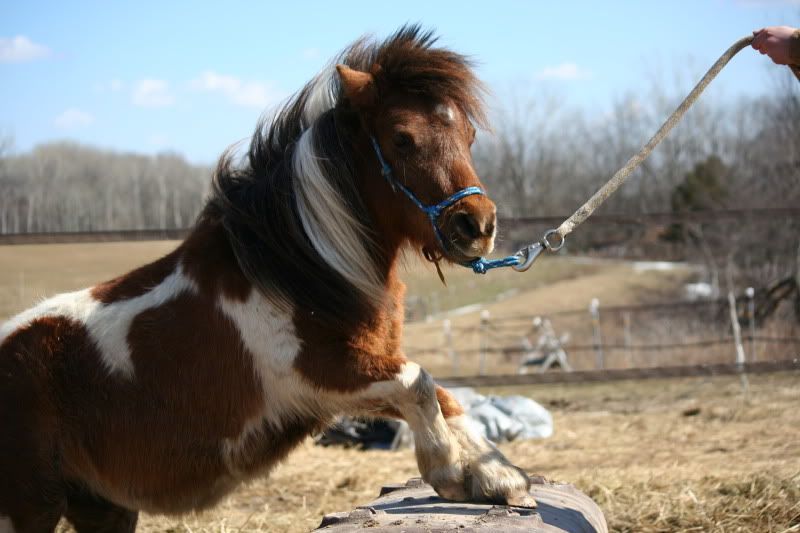 Two foot?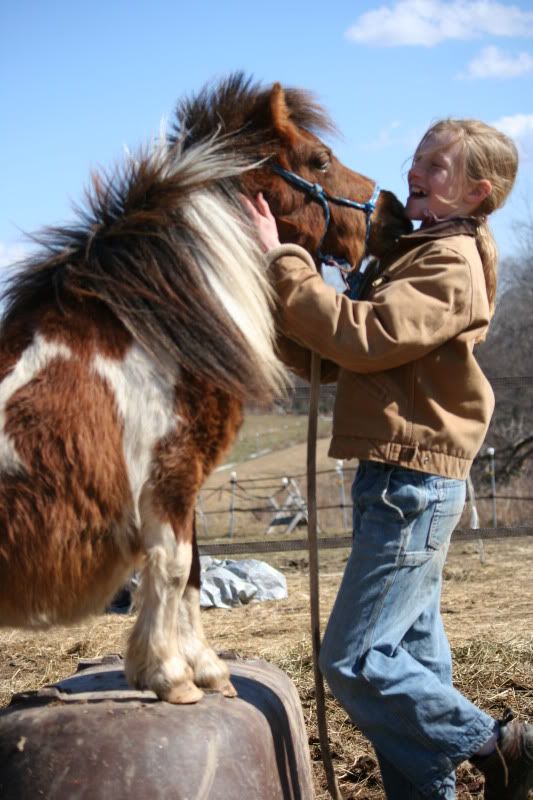 Ta-da!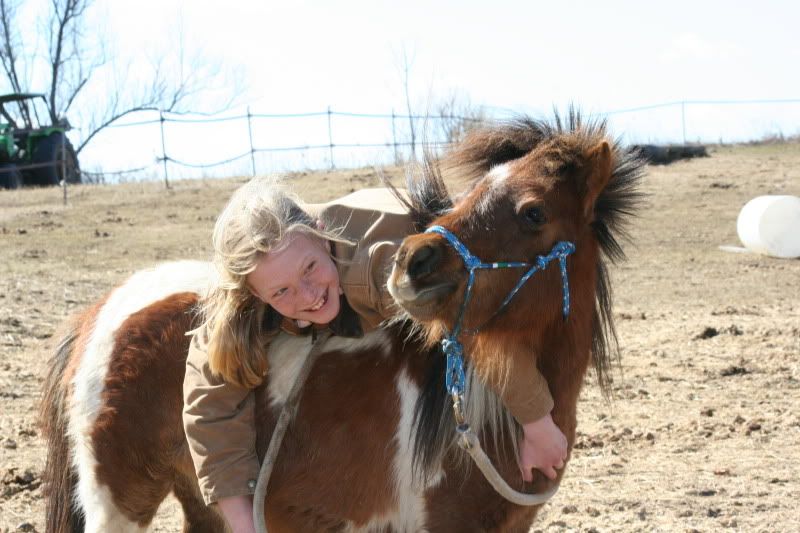 Itchy-itchy!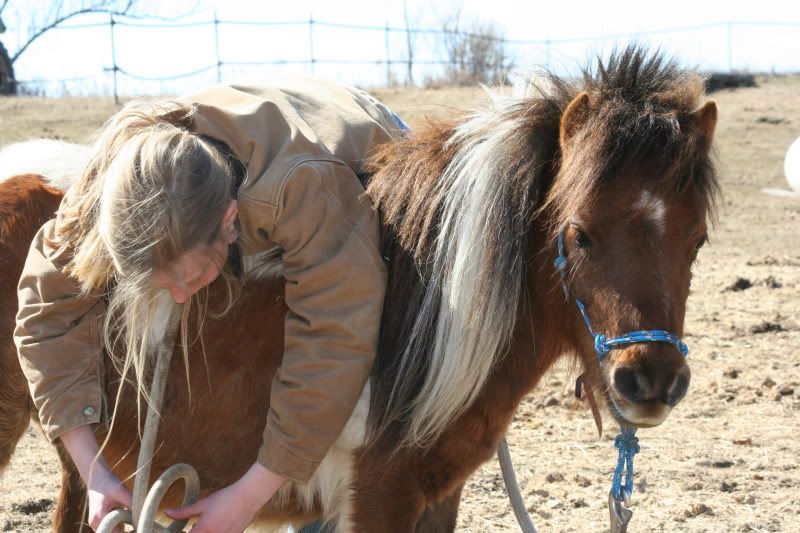 Cute as buttons-lol
MINI JUMPER! Part of my new logo...Coming soon ;)
Let me know whatcha think :D