We have a town holiday festival every year the first weekend in December. This year, my mom asked me if I'd bring my miniature horse (Now affectionately known as L.B. for those who helped me name her some time ago) into town and parade her around for the little kids to pet, etc. I thought it sounded like fun, and what a great way for L.B. to get exposed to "stuff". So, instead of being all traditional and hitching up the trailer, Micky and I loaded L.B. in the back of the car, and drove her into town. Here's where the pictures begin: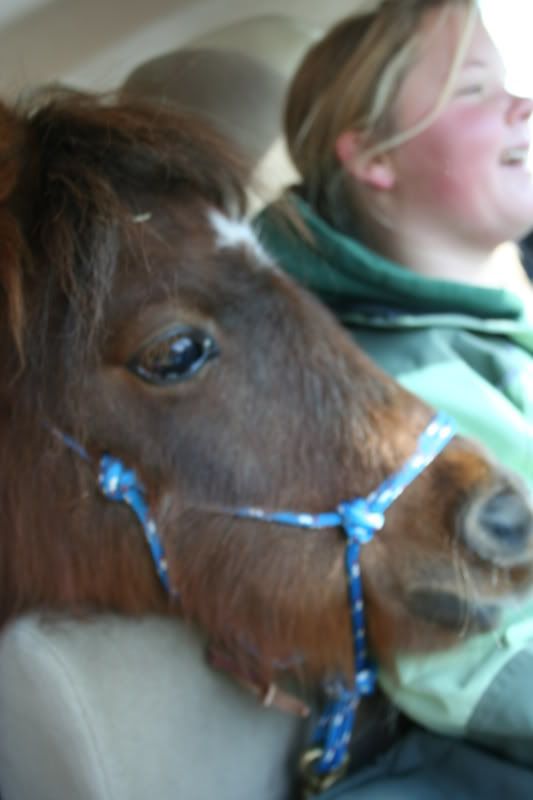 On the way to town, driving. She rode just like my dog does.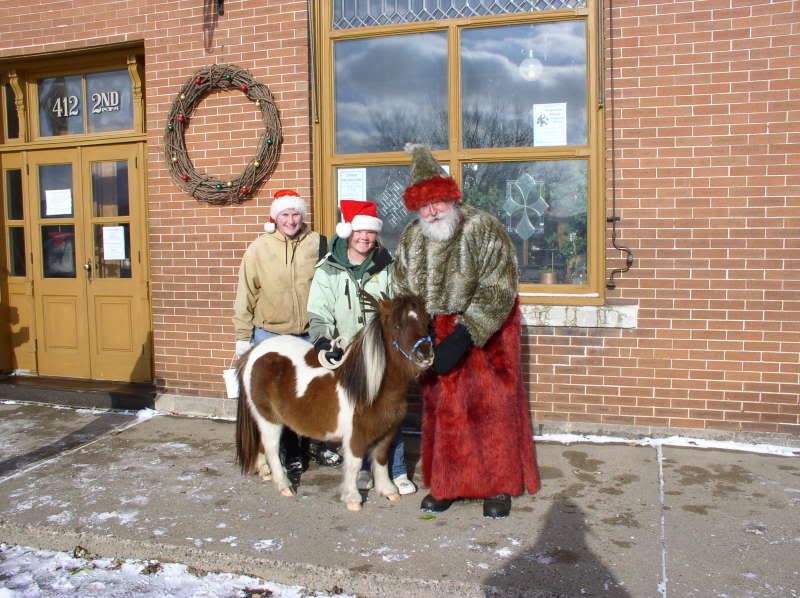 Posing with Santa :)
After meeting and greeting for over two hours, all 3 of us got COLD! We walked back to my house, and were going to put L.B. on the porch to eat, drink, etc while we warmed up. No such luck! L.B. drank some water, then marched up to the door of the house, and started pawing on the door...she wanted IN. I was honestly afraid she might do some damage to the door, so I grabbed a towel and a hoof pick, cleaned her up, and let her come in.
In the kitchen "Hey...what's this?"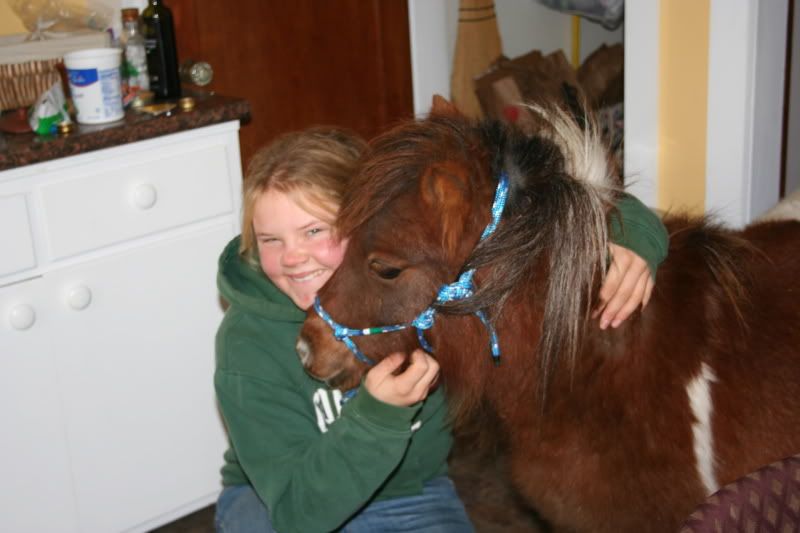 Hanging out with mom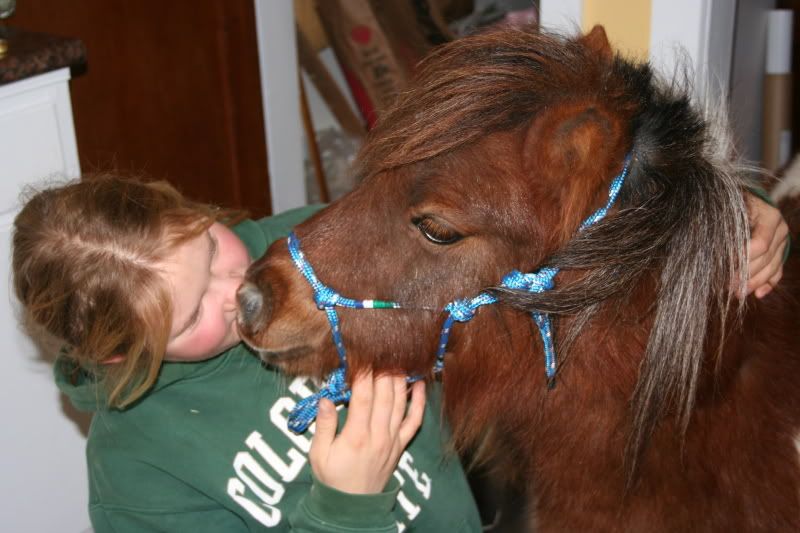 KISSES!
Checking out the kitchen table
Makes a good head rest!
Long story short, my mother wasn't thrilled, but we didn't make a mess, my father thought it was hilarious and now has a new best friend, and she's expected to make more trips to town in the future :)