So Micky had some technical difficulties with my camera, but some of these pix turned out pretty well of Prin and me in the cradle.
Also thrown in are a couple cute ones of Phoebe (my student who looks a bit like a mini-me) on Prin, and me on Cricket (who looks a bit like a mini-Prin) We called it our "Blondes on Spots" photoshoot-lol.
Blondes...on spots
Okay, Cricket, you lead a small, sad life, standing next to Prin...she's just so gigantic!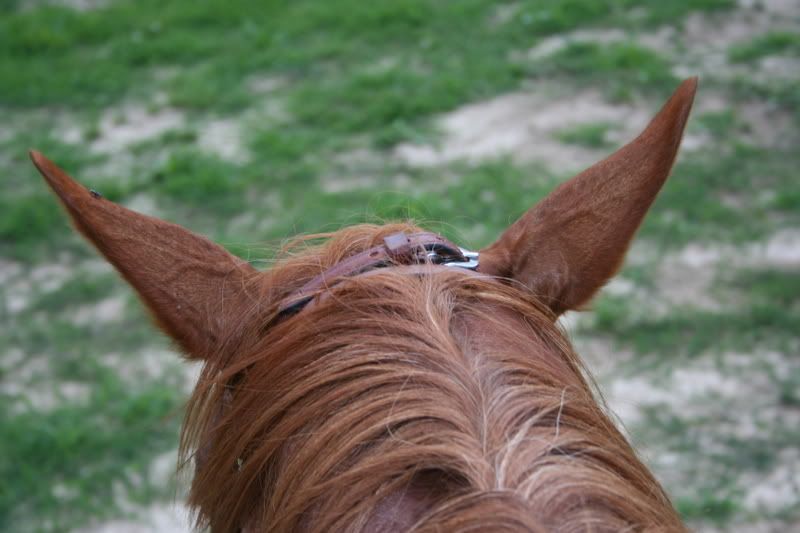 Trying to figure out the light settings on my way-too-complex camera...look at my horse's pretty ears!
Okay, make that muley ears...I never thought she had particularly big ears, but I'm re-evaluating that. Also, pretty Cradle bridle!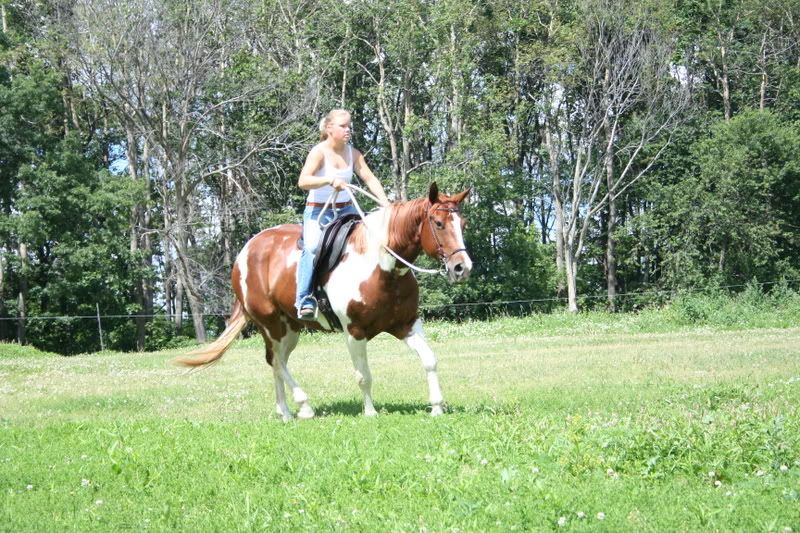 Tankalicious! My LORD she's round!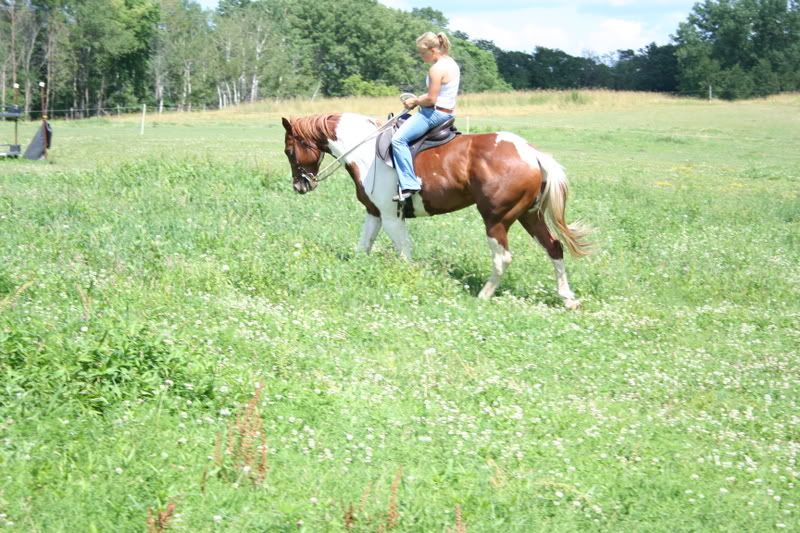 Lighter hands, and also, I need to fix my leg, that just bothers me.
Working on our bends on a smaller circle...good practice for engagment...
One of the first (and best!) truly collected canters I've had...this was a DREAM to ride!
I look pensive, Prin looks AH-dorable...love her :)